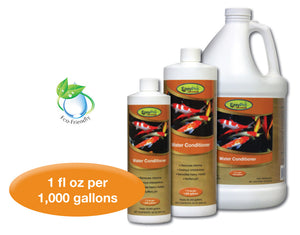 Water Conditioner PLUS protects fish by neutralizing chlorine, destroying chloramines and removing ammonia to make tap water safe for pond use.

It also buffers pH and detoxifies heavy metals found in both city and well water.

As one of the most complete water conditions available, Water Conditioner PLUS provides trusted results and is ideal for use in water gardens and koi ponds.